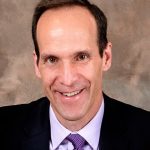 Rich is a cleantech visionary with three decades of experience growing large and small high-technology firms. Throughout his career, Rich has combined technical, financial, strategic, operations and business development skills to solve complex problems. He co-founded Evergreen Solar and as its CFO led the start-up through four rounds of VC funding, an IPO, several post-IPO financings supporting its growth to a market capitalization of over $1 billion and over $300 million in revenues. He has formed international strategic alliances with multiple Asian and European firms focused on manufacturing, technology and supplier partnerships. Rich has held senior management positions at companies ranging in size from start-up to over $3 billion in revenues. He has raised more than $350 million of investment from both public and private sources.
Prior to joining LS Energy Solutions, Rich served as Chief Financial Officer of two Boston-area technology companies. At 24M Technologies, Inc., a lithium-ion battery start-up in Cambridge, MA, he led all finance, strategy and business development activities and managed its $20 million Series D financing. While at TeraDiode, Inc., an MIT technology spinout commercializing a direct diode industrial laser technology, he led multiple financings and, along with the CEO, led all aspects of the Company's $100 million sale to Panasonic Corporation.
In addition to his work at 24M and TeraDiode, Rich has held senior management positions at leading cleantech companies including Managing Director of Canadian Solar, CEO of Bandgap Engineering, and Cofounder, Chief Strategy Officer, Chief Financial Officer and a Director of Evergreen Solar.
Rich serves on the board of ENTOUCH, the pioneer in smart building technology headquartered in Dallas. He earned an SB in Electrical Engineering from MIT and an MBA from Boston College.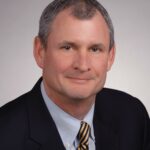 Steve is an accomplished power and energy market veteran with extensive experience growing high-technology businesses. Throughout his career, Steve has held executive positions at GE, Samsung and NEC, both in the US and abroad in Asia and the Middle East.
Steve was most recently the CEO of NEC Energy Solutions where he grew the company by 10x in just 3 years. Before joining NEC, Steve was CEO of alpha-En Corporation, a publicly traded lithium battery technology company. Prior to that, he spent four years as a senior executive officer with the Samsung Group as chief marketing and sales officer of Samsung Engineering.  Steve started his career at GE in the aircraft engine business and spent 27 years with the company including five years as a vice president and corporate officer. He led GE's company-wide environmental business initiative, which grew to $18 billion under his leadership. Prior to that, he was responsible for several GE technology-based businesses across Asia, notably as president and CEO of GE Energy China in Beijing. 
Steve serves on the board of directors of NYSE listed EnerSys, a global leader in batteries and stored energy solutions. Steve was a member of the United Nations US-India Track II Dialog on Climate Change and Energy, and he has served on Columbia University's Board of Visitors for the School of Engineering, HP CEO's environmental advisory board, Columbia University Earth Institute's Corporate Circle, and the GE Chairman & CEO's corporate Commercial Council.
Steve holds an M.S. degree in Mechanical Engineering from Massachusetts Institute of Technology, a B.S. degree in Mechanical Engineering from Columbia University and a B.S. degree from Providence College.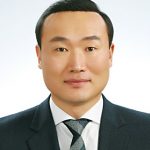 Dave brings leadership in both accounting as well as strategy development and planning to LS Energy Solutions. He has experience in a wide range of positions with parent company LS ELECTRIC, where he led the corporate accounting department as well as the corporate strategy and planning department. In 2018, Dave joined LS Energy Solutions, where he is focused on supporting strategy development, including implementation of enterprise resource planning systems and processes.
Dave holds a Bachelor of Accounting from the University of Florida.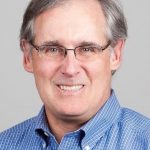 Director of Business Development
Dave brings more than four decades of experience in the electric power industry to LS Energy Solutions, including positions at Mystic River Energy Group, El Paso Merchant Energy, New England Electric System (now National Grid) and Westinghouse Electric. Throughout his career, Dave has represented the business interests of equipment and services providers, regulated electric utilities, independent power projects both in development and operation, energy trading companies, equity investors, state agencies, and commercial, industrial and municipal retail customers. 
He joined LS Energy Solutions parent company LS ELECTRIC in early 2016, to focus on grid-scale energy storage. Previously, he led commercial and business development efforts on Beacon Power's flywheel energy-storage technology. 
Dave holds a B.S. in Electrical Engineering from Tufts University and an M.S. in Industrial Administration from Carnegie Mellon University.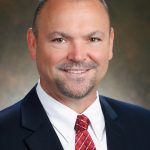 Director of Business Development
An energy storage expert who worked on the first commercial Li-Ion storage project in the United States, Curt brings senior technical leadership to LS Energy Solutions. With deep experience in the automation and industrial engineering sectors with such companies as, Systems Automation and Services, SSD Drives and Parker Hannifin, Curt solidifies the LS Energy Solutions leadership skill set in the disciplines of negotiation, customer service, sales, engineering and business development. 
Curt holds a Bachelor of Engineering in Electrical and Electronics Engineering from the University of Akron.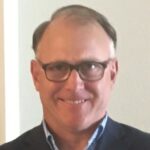 Director of Business Development
Matt Koenig brings a long history of technical sales and product development in energy storage, microgrids, and DERs to the LS Energy Solutions team, where he will leverage his experience working with EPC firms in addition to developing opportunities across the spectrum of ESS customers. 
Matt began his work in energy storage as a co-founder of Corvus Energy, a manufacturer of integrated energy storage modules for commercial marine electric and hybrid propulsion storage solutions. He moved on to spearhead Sales and BD at Princeton Power Systems as VP of Sales. At Princeton Power Systems, he led development and sales of energy storage and microgrid project storage systems. Matt was also a senior manager at Lockheed Martin Energy Storage, as well as VP of Sales for SCADA OEM, DC Systems.
Most recently, Matt served as Principal Consultant, ESS and DER at DNV, focusing on Technical and Bankability reviews and energy storage cell degradation testing and analysis advisory and business development. 

Matt holds a B.A. in Economics from John Carroll University.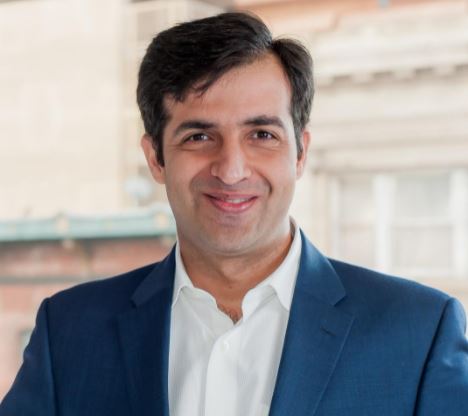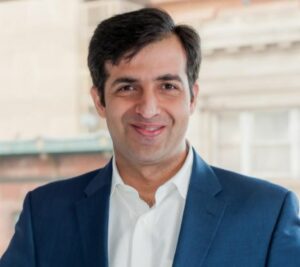 Director, Strategy and Market Analytics
Ravi Manghani brings more than 15 years of strategy and technical experience in the energy storage and solar industries to LS Energy Solutions. Most recently, Ravi was the Director of Market Intelligence at CEA, supporting clients' solar and storage market intelligence needs and working on the development of new service offerings in storage and strategic supply chain. Prior to joining CEA, he led the solar and storage market research teams at Wood Mackenzie, including leading a team of 20 dedicated analysts. Before taking on the leadership role of Wood Mackenzie's solar team, he founded Wood Mackenzie's energy storage business, which became the leading practice for the emerging storage industry. Previously, Ravi worked at PHOTON Consulting and Ecoult. As an industry expert, Ravi has been quoted in various publications including the New York Times, Wall Street Journal, Washington Post, Forbes, Bloomberg, National Public Radio, BBC, CNBC, Christian Science Monitor, Wired, and Verge. He holds a Master of International Business degree from the Fletcher School at Tufts University, a Master of Science in Chemical Engineering degree from the University of Washington, Seattle and a Bachelor of Chemical Engineering degree from the Institute of Chemical Technology, Mumbai, India.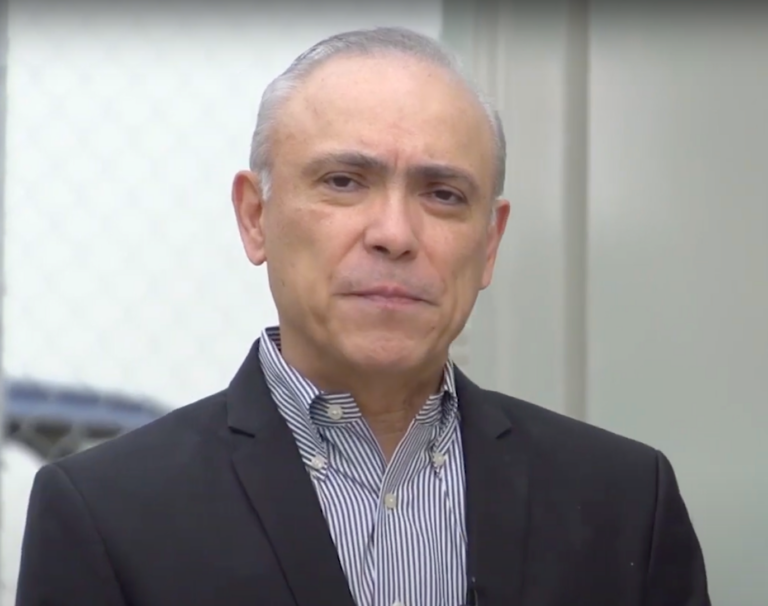 Pedro C. Elizondo - MSEE, MBA
Director of Engineering, Product Development and Field Services
Pedro is a seasoned executive with extensive experience in electrical products and systems as well as the energy industry, including over ten years of experience in battery energy storage systems in commercial and technical areas. Before joining LS Energy Solutions, Pedro worked for Flex Industrial as Senior Technical Manager in charge of implementing energy efficiency solutions. Prior to that, he was a Business Development Manager for battery energy storage systems. Before Flex, he worked at ABB in several positions within the distribution segment. While at ABB, he led the initiative to create and manage the business plan and strategy for the battery energy storage product line, including the product portfolio, R&D activities, road map, business alliances with suppliers, and a market launch plan. He has participated as a panelist or speaker in key industry events like IEEE Power and Energy Society T&D Conference, Intersolar, Storage Week, and Solar Power International, among others. Pedro studied electrical and mechanical engineering and received his Master of Science in Electrical Engineering at the Monterrey Institute of Technology (ITESM). He also holds a Master of Business Administration (MBA) degree from the University of Central Florida and a Master's Certificate in Project Management from George Washington University.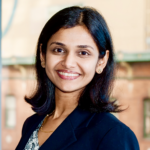 Director of Commercial Operations
Mitalee Gupta Agarwal has almost ten years of experience in the renewable energy space. Most recently, Mitalee was the Commercial Product Manager at Hanwha Q CELLS America, where she managed a competitive portfolio of C&I ESS products from ideation to end of the life cycle. Prior to Q CELLS, Mitalee spent four years as an Energy Storage Analyst at Wood Mackenzie where she gathered market intelligence on energy storage technologies and supply chain. Some of her other experiences in the energy industry includes working with the United Nations Development Programme on energy access issues in the Asia-Pacific region.
Mitalee has presented her research at several industry trade shows and conferences and has also been quoted in various publications including Bloomberg, Economic Times, Reuters, to name a few.
Mitalee holds an MS in Environmental Management from the Yale School of Forestry & Environmental Studies and a BS in Environmental Engineering from Delhi College of Engineering, India.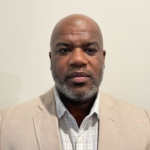 Director of Supply Chain and Operations
Dwayne brings more than ten years of leadership and industry expertise in supply chain and procurement to the LS Energy Solutions team. He extends his experience as a demonstrated leader in manufacturing to working with the company's suppliers both internationally and domestically and will apply it to further develop the company's supply base. Previously, Dwayne has worked across all levels of procurement and sourcing including increasing levels of responsibility as a buyer, purchasing manager, and sourcing and commodity manager. Dwayne holds a Bachelor of Science in Engineering from North Carolina State University and a Master of Science in Management from Troy University.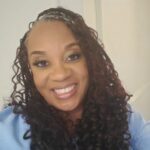 Michelle King is a strategically savvy HR leader with expertise in human resources infrastructure, strategy, policy, and process implementation for startups, turnarounds, and M&A. She brings over 15 years of human resources and business operations experience in a wide array of business verticals. Whether scaling a start-up or leveraging her expertise in human resources organizational design and development she has successfully transformed HR departments into trusted and value-adding business partners. She leverages her strong business acumen and comprehensive background in human resources to help businesses achieve strategic and operational goals. Michelle is a certified PHR and Lean Six Sigma Green Belt with an MBA.