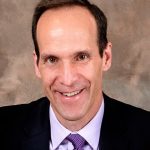 Rich is a cleantech visionary with three decades of experience growing large and small high-technology firms. Throughout his career, Rich has combined technical, financial, strategic, operations and business development skills to solve complex problems. He co-founded Evergreen Solar and as its CFO led the start-up through four rounds of VC funding, an IPO, several post-IPO financings supporting its growth to a market capitalization of over $1 billion and over $300 million in revenues. He has formed international strategic alliances with multiple Asian and European firms focused on manufacturing, technology and supplier partnerships. Rich has held senior management positions at companies ranging in size from start-up to over $3 billion in revenues. He has raised more than $350 million of investment from both public and private sources.
Prior to joining LS Energy Solutions, Rich served as Chief Financial Officer of two Boston-area technology companies. At 24M Technologies, Inc., a lithium-ion battery start-up in Cambridge, MA, he led all finance, strategy and business development activities and managed its $20 million Series D financing. While at TeraDiode, Inc., an MIT technology spinout commercializing a direct diode industrial laser technology, he led multiple financings and, along with the CEO, led all aspects of the Company's $100 million sale to Panasonic Corporation.
In addition to his work at 24M and TeraDiode, Rich has held senior management positions at leading cleantech companies including Managing Director of Canadian Solar, CEO of Bandgap Engineering, and Cofounder, Chief Strategy Officer, Chief Financial Officer and a Director of Evergreen Solar.
Rich serves on the board of ENTOUCH, the pioneer in smart building technology headquartered in Dallas. He earned an SB in Electrical Engineering from MIT and an MBA from Boston College.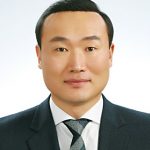 Dave brings leadership in both accounting as well as strategy development and planning to LS Energy Solutions. He has experience in a wide range of positions with parent company LS ELECTRIC, where he led the corporate accounting department as well as the corporate strategy and planning department. In 2018, Dave joined LS Energy Solutions, where he is focused on supporting strategy development, including implementation of enterprise resource planning systems and processes.
Dave holds a Bachelor of Accounting from the University of Florida.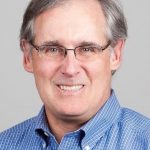 Director of Business Development
Dave brings more than four decades of experience in the electric power industry to LS Energy Solutions, including positions at Mystic River Energy Group, El Paso Merchant Energy, New England Electric System (now National Grid) and Westinghouse Electric. Throughout his career, Dave has represented the business interests of equipment and services providers, regulated electric utilities, independent power projects both in development and operation, energy trading companies, equity investors, state agencies, and commercial, industrial and municipal retail customers. 
He joined LS Energy Solutions parent company LS ELECTRIC in early 2016, to focus on grid-scale energy storage. Previously, he led commercial and business development efforts on Beacon Power's flywheel energy-storage technology. 
Dave holds a B.S. in Electrical Engineering from Tufts University and an M.S. in Industrial Administration from Carnegie Mellon University.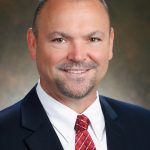 An energy storage expert who worked on the first commercial Li-Ion storage project in the United States, Curt brings senior technical leadership to LS Energy Solutions. With deep experience in the automation and industrial engineering sectors with such companies as, Systems Automation and Services, SSD Drives and Parker Hannifin, Curt solidifies the LS Energy Solutions leadership skill set in the disciplines of negotiation, customer service, sales, engineering and business development. 
Curt holds a Bachelor of Engineering in Electrical and Electronics Engineering from the University of Akron.